Need to replace damaged window screens? It's really quite simple
With a few tools and a little time you can do the replacement of the screen yourself.
This short video will help you determine what you need and if you can do this.
As a home inspector in Phoenix, I write up missing and damaged screens all the time. I have replaced mine by myself and the only things the video does not tell you make sure you get the right sized spline and wear gloves as pressing the spline in may be easy on one screen but after 3 or 4 you may get a blister.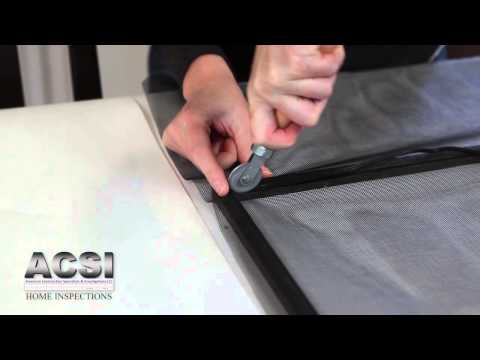 If you have questions please feel free to contact us.