We have Hard Water and it likes to make a mess on our faucets and shower heads.
Are you looking for tips on how to remove those hard water deposits?
Here is a helpful video that should help you remove those deposits. If you try this and it doesn't work you may want to try again using something a little stronger lie CLR.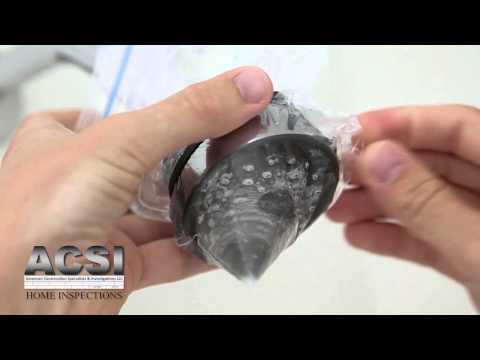 Sometimes you will have to treat an area a few times to remove the deposits.
I hope this video will assist you. If the damage is extreme, you may not be able to remove all of the deposits and it can damage the finish on the fixtures.
Hard water can cause pipes to clog over time and can cause damage to fixtures as well.
As a home inspector in the Phoenix area I am constantly asked about hard water and how to get rid of it.
There are many different water softeners out there that can reduce the hardness of the water in your home.
As to which one works best, the answer is the one that is properly maintained.
I have never seen a Kinetico unit that was maintained not function but Kinetico is one of the most expensive systems out there.
That being said, I have seen units sold by Sears and Costco that were maintained and they were working as well if not better.
Water softeners are not included in the scope of a normal home inspection and if you are purchasing a home that has a softener, you may want to have someone else come check the performance of the softener.