When we perform home inspections in the Phoenix Metro area, we frequently come across toilets that run all the time. One thing that makes our inspection company different is we will fix this, if we can, as it is frequently a quick adjustment.
Toilets that are improperly adjusted can waste thousands of gallons of water each year and surprisingly, many times when we find this condition on an inspection, the home owner claims they never heard it running.
If you would like to fix this yourself, here is a short video that explains how to adjust the toilet fill valve so you are no longer wasting water.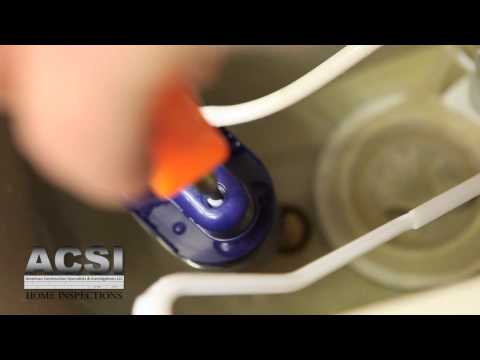 If you have any questions on how or when to maintain your property please feel free to check out our home maintenance checklist
 If you would like to have a home inspection, even if it is just to find out what maintenance needs to be performed , please call us at 480-636-7400
Having a home maintenance inspection can have several benefits such as, reduce utility bills, safe money by being able to find the contractor you want instead of making an emergency call when something fails, making your equipment and appliances last longer … … …
Don't hesitate, call and book your inspection today. We serve the entire Phoenix Metro area.