Most homes today have deadbolts installed on the front door, however, during home inspections we frequently discover they are not installed properly and unless corrected, can be opened without a key by simply placing something against the shaft like a knife or credit card and pushing the shaft back.
The video below will show you how to check and, if needed, repair your deadbolt.
One other item I frequently recommend is to remove the 1/2 inch screws that secure the strike plate on the door latch and dead bolt latch and replace them with screws about 2 inches long, This will provide more strength should someone try to kick the door.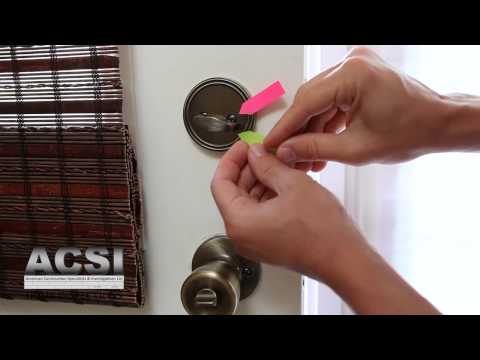 If you have other questions about how to make your home more secure or how to maintain your home, Please check out our other videos and blog posts.
If you would like to schedule a home inspection in the Phoenix Metro area including Scottsdale, Mesa, Tempe Chandler and Gilbert, Please call 480-636-7400
If you have any questions on how to maintain your property please feel free to check out our home maintenance checklist