Do you have a door that won't stay open or closes by itself all the time. This is a common issue we find on home inspections and it is not hard to fix.
The first thing you want to do is check the hinges to see if they are loose. If the screws won't tighten you may want to get longer screws or remove the screws and insert some wood tooth picks or wood matches (with the head removed) into the home , then re-install the screw. (Dipping the tooth picks or matches in wood glue will
If that does not do the trick, then you should watch this quick DIY video on how to increase the tension so the door will stay open.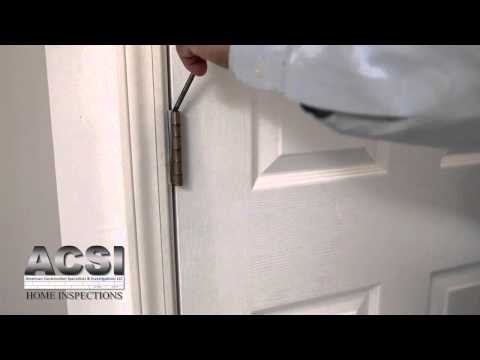 Please make sure there is not a screw in the hinge that is holding the pin in place before you attempt to remove the hinge.
A nail can be used to tap the hinge pin up from the bottom, don't hit the nail hard (and avoid your fingers)
If you have any questions on how to maintain your property please feel free to check out our home maintenance checklist
 If you would like to have a home inspection, even if it is just to find out what maintenance needs to be performed , please call us at 480-636-7400