What makes ACSI different than other Phoenix or Scottsdale home inspection companies? We expect more from our inspectors and offer more to more clients.
If the client contacts us within 48 hours of the inspection and does not feel like we did a good job, we will not only refund their money but, we will pay for another inspector to come out to the house. For more information on this click the link above or the logo to the left.
We provide a

FREE

 limited 90 day structural and mechanical  warranty on all of our home inspections.
It provides up to $500 for mechanical coverage and $2000 for structural coverage; however, limitations do apply. To find out more about our 90 day Warranty that comes with our home inspection click here.

We provide a FREE Recall Check on the major appliances of the home with each home inspection we do.
We take down the model and serial number of the appliances and submit them to a third party company called Recall Check. They check once a month with the Consumer Products Safety Commission (CPSC) to determine if anything was recalled and e-mail you each month with the results.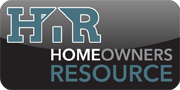 The Home Owners Resource is a new service we offer to our Arizona home inspection clients.
This allows you to submit questions about the home, as well as photos, to an independent third party. The Home Owners Resource retails for $199 a year but, our clients get the first year FREE.
If the house we inspected doesn't close for any reason, we will take $100 off of the next home inspection if it is within 60 days of the first inspection.
This can be added to an inspection for a low cost of $39 and if the deal falls through for any reason, we will inspect another home in the next 90 days for free. (Second home must be similar size and age.)
Sewer line Protection with home Inspection
We provide a free Sewer Guard coverage with our home inspection.
This coverage applies to cracked or broken plumbing and or sewer lines between the house and the city service connection and will pay up to $2000 for repair of cracked or broken lines that are found within 90 days of the inspection or 22 days after closing, whichever is later.
  5 Year Roof Service Agreement
This service contract is for the repair of leaks to your home's roof for a period of 5 years following the date of inspection. This service contract covers only those items specifically listed and excludes all others, subject to the terms and conditions herein. This policy covers all residential roof types, including asphalt/composition shingles, slate roofs, metal roofs, tile roofs, and non-commercial flat roof types. This policy applies only to the home itself, and specifically excludes other structures.
We fix the little stuff for FREE during the home inspection.
Sometimes there are small issues that are safety concerns, i.e. a missing outlet cover, an opening in the front or bottom of a service panel,  the battery is dead in the thermostat, etc. Our inspectors carry many of the parts needed to correct these issues with us and, if we have it with us, we will fix it (within limits).  Home inspectors are not allowed to charge for performing repairs on homes they inspect; therefore, there is no additional fee. We do this as a courtesy for our clients and the deal. Some loans, like FHA and VA, require every outlet be covered and the appraiser will charge an additional fee to verify they are installed (if missing during the first appraisal). We can help you save that additional fee and trouble by simply taking care of the issue during the inspection.
 We are Insured
In Arizona, home inspectors are required to be bonded or insured. A bond is very inexpensive when compared to insurance; therefore, many Arizona home inspectors just have a bond. You should know a bond only pays if you sue the inspector and win and, most bonds are $25,000.
We are insured for more that 10 times that amount.
To Schedule Your Home Inspection Call 480-636-7400 or book online using the link at the top of this page.